AFS Intel:
Reports of General British Clones causing Havoc against AFS Forces across Forease & Arieki.

Soldier's Reports:

According to multiple soldier reports, a miniature clone of General British was seen briefly in the near Foreas Base. Spy reports obtained by central command forces in Foreas Base has determined this to be a scout clone for the Bane forces.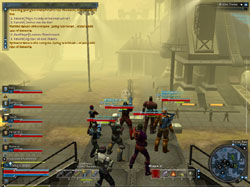 Tower Guards: DaOpa, Tillich, Nemses, Narthaniel, Voce, Persevero

Soon after the sighting there was a report of Wormhole activation that caused a rip in time-space, that allowed General British to escape into a parallel universe codenamed Orion!
Our commands searched the area and found a document left over by the miniature General British clone.
Scout Report
Foreas Base troop levels overwhelming, base has been refortified with special elite forces.
Abort attack, Abort attack
Activate Wormhole codename Orion
Leave non essential forces behind

News then was relayed to the Troops Stationed at Foreas Base

Victory Party then started, here is alittle clip from the party!



After the Party in Foreas Base, there were some reports of attacks at the Landing Zone in Wilderness.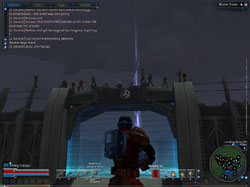 Screenshot of the Landing Zone Gate Guards

Upon entry we found the Bane forces that didn't make the jump in the Wormhole attempting to take over our control point.

Our news reporter captured the following pictures:

| | | |
| --- | --- | --- |
| Kael Centurions Invade Landing Zone | Fithik Attack inside Landing Zone | Snaptooths Invade Outskirts of LZ |
Our Forces stationed at Landing Zone repelled all the invading Bane Forces!

Another Party followed Suit!

Here are some quotes from the drunken soldiers:



This now concludes the soldiers report......